CRITHINKEDU Steering Committee is an advisory board of distinct experts in Critical Thinking who will provide strategic guidance on key issues of the project, such as the intellectual outputs, reports, and multiplier events. It is a great pleasure and honor to present the members of our steering committee:
Diane F. Halpern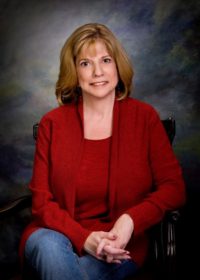 Diane F. Halpern is the Dean of Social Sciences, Emerita at the Minerva Schools at KGI, professor of psychology, Emerita at Claremont McKenna College, and a past president of the American Psychological Association and the Society for Teaching of Psychology.  Diane has published hundreds of articles and many books including, Thought and Knowledge: An Introduction to Critical Thinking (5th Ed., 2014); Sex Differences in Cognitive Abilities (4th ed.), and Women at the Top: Powerful Leaders Tell Us How to Combine Work and Family (co-authored with Fanny Cheung).  Her other recent books include Psychological Science (5th ed. with Michael Gazzaniga and Todd Heatherton) and the edited book, Undergraduate Education in Psychology: A Blueprint for the Future of the Discipline.
Diane has won many awards for her teaching and research, including the James McKeen Cattell Fellow Award from the Association for Psychological Science (2013); the Arthur W. Staats Lecture on Unifying Psychology Award from the American Psychological Association (2013); Outstanding Professor Award from the Western Psychological Association (2002); and the California State University's State-Wide Outstanding Professor Award. She is the author of the Halpern Critical Thinking Assessment (Schuhfried Publishers) that uses multiple response formats, which allow test takers to demonstrate their ability to think about everyday topics using both constructed response and recognition formats. For more information, please see http://www.DianeHalpern.com
Harvey Siegel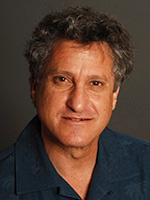 Harvey Siegel is professor of philosophy at the University of Miami. His specializations include epistemology, philosophy of science, and philosophy of education. He is the editor of the Oxford Handbook of Philosophy of Education and the author of Relativism Refuted: A Critique of Contemporary Epistemological Relativism (Springer 1987), Educating Reason: Rationality, Critical Thinking, and Education (Routledge 1988), Rationality Redeemed? Further Dialogues on an Educational Ideal (Routledge 1997), Teaching Evolution in a Creation Nation (co-authored with Adam Laats, U. Chicago Press, 2016), Education's Epistemology: Rationality, Diversity, and Critical Thinking (Oxford 2017), and about 200 papers in journals and collections in philosophy and education.
Ronald Barnett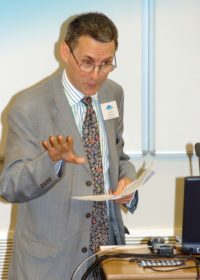 Ronald Barnett is Emeritus Professor of Higher Education at University College London Institute of Education, where he was Dean of Professional Development, and also Pro-Director, responsible for the Institute's longer term strategy.  He is a past-Chair of the Society for Research into Higher Education (SRHE), was awarded the inaugural prize by the European Association for Educational Research for his 'outstanding contribution to Higher Education Research, Policy and Practice', and is a Fellow of the Academy of Social Sciences, the SRHE and the Higher Education Academy (HEA).  He is also a Visiting Professor at several universities in the UK and across the world, and has been a guest speaker in 40 countries.  For over thirty years, he has been trying to advance a social philosophy of the university, in which he has been attempting to identify creative concepts and practical principles that might enhance universities and higher education.
His (26) books include Higher Education: A Critical Business and – most recently – a trilogy on understanding the university, Being a University (2011), Imagining the University (2013), and Understanding the University (2016).  He has also co-editor (with Martin Davies) of The Palgrave Handbook of Critical Thinking in Higher Education (2015).  In press (with Routledge) is his next book, The Ecological University: A Feasible Utopia.  His books have been translated into several languages and several have won prizes.  He has been described as 'one of the most eloquent defenders of the university of reason' (Michael Peters, 2014). For more information, please see http://www.ronaldbarnett.co.uk/