COORDINATOR

Situated in the north-eastern city of Vila Real, Portugal, the University of Trás-os-Montes e Alto Douro (UTAD) became a fully-fledged Public University in 1986, although its history also includes a valuable heritage received from its predecessor, the Vila Real Polytechnic Institute, created in 1973. Today UTAD is widely recognized as a significant reference in the Portuguese University System. UTAD's core objectives are High Quality Teaching, Research and Community Outreach, striving to be a Centre of Excellence for lifelong learning and for the creation, transmission and dissemination of culture, science and technology. Within its research structure, we find a special group who established the idea of CRITHINKEDU project and gathered the partnership: the webPACT group. This is a learning and research community which integrates academic faculty and PhD students interested in critical thinking education. It is focused on the improvement of the quality of teaching and learning processes as well as on the development of students' social skills (soft skills). It is a multidisciplinary group that gathers professionals from different scientific areas: Management, Veterinary Medicine, Education and Psychology, Linguistics, Statistics, Mathematics, Natural Sciences, Nursing and Philosophy. The webPACT members share a common interest in research and development of teaching strategies/methodologies to promote critical thinking skills using educational technologies and cooperative learning techniques.
[Wow-Modal-Windows id=1]
[Wow-Modal-Windows id=3]
[Wow-Modal-Windows id=4]
[Wow-Modal-Windows id=5]
[Wow-Modal-Windows id=2]
[Wow-Modal-Windows id=45]
PARTNERS

The University of Santiago de Compostela (USC) is an historic Spanish Higher Education Institution with 30 faculties and schools, 27 research centres, 56 master degrees, 53 PhD programmes and 42 official bachelor degrees. Internationalisation is a key element in the University's strategic approach: the USC's extensive experience is demonstrated in the international cooperation projects and joint research so far. The USC is in the vanguard of promoting the funding of university enterprise and knowledge, and has been awarded with two International Campuses of Excellence – this represents a new concept for university campuses where the interaction of universities with research and technological centres, scientific, and technological parks, businesses and other agents will develop territorial education, research and innovation communities oriented towards international excellence. The USC team, based at the Science Education Department, will contribute to CRITHINKEDU with its expertise in classroom-based studies on development of critical thinking and scientific practices. Their research focuses on examining the processes of development of the scientific practices in the context of teaching and learning sequences designed around authentic problems and socio-scientific issues that foster critical thinking skills. Currently their research interest is focused on students' epistemic practices and teachers' pedagogical content knowledge (PCK) for the significative implementation of these practices in different educational levels.
[Wow-Modal-Windows id=6]
María Pilar Jiménez Aleixandre
[Wow-Modal-Windows id=9]
[Wow-Modal-Windows id=7]
[Wow-Modal-Windows id=8]
[Wow-Modal-Windows id=10]
[Wow-Modal-Windows id=46]

The University of Roma Tre has been founded in 1992, being the youngest university in Rome, Italy, counting about 40.000 students. There are 12 departments offering Bachelor's, Master's and PhD Degrees. The didactic offer is defined and implemented in strict relation with the needs of the work market which has more and more a european and international dimension. Roma Tre is fully committed to provide students with learning paths which can enable them to highly specialize professionally. At Roma Tre, the Laboratory for Experimental Pedagogy (LPS) will take part in the CRITHINKEDU project activities. Created in 1992, the LPS is a research environment whose main aims are the following: to develop projects in the educational field; to carry out a rational activity in the development of procedures linked to the study of phenomena mainly occuring when, according to pre-defined hypotheses, independent variables are introduced to change certain contexts. The LPS is organised in different sections, each one devoted to the study of specific experimental hypotheses. Among the sections, an adequate sharing of information and database resources is carried out, even if each one is endowed with specific resources, consistent with the kind of research work performed. The LPS has a wide experience in distance education and the use of technology in Higher Education.
[Wow-Modal-Windows id=11]
[Wow-Modal-Windows id=12]
[Wow-Modal-Windows id=13]
[Wow-Modal-Windows id=14]

The University of Western Macedonia (UOWM), established in 2002 as a 'public body' of Higher Education, situated in the north-west part of Greece, includes disciplines and departments from three Faculties: Engineering, Education, Fine and Applied Arts. The Faculty embraces all three levels of higher education (undergraduate, postgraduate and doctoral). In 2014 the UOWM has been evaluated by the Hellenic Quality Assurance and Accreditation Agency (HQA). According to the evaluation reports of the Committee responsible for the external evaluation of the Departments of Primary Education and Pre-primary Education, the tepartments are in a position to achieve higher standards of teacher education. The existing teaching programmes of the participating departments in the UOWM tie in with the CRITHINKEDU project. The academic team will be comprised of five academics with different, though collaborative specializations: Educational Studies, Developmental Psychology and New Technologies. Their research focuses on the development of critical thinking skills by students within innovative learning environments, examining their discussions concerning problems of real life situations. Specifically, analysing students' arguments, judgements, evaluations, self-perceptions, incidents, constructive responses to arguments, dialogic practices and their critical engagement with the world.
[Wow-Modal-Windows id=15]
[Wow-Modal-Windows id=16]
[Wow-Modal-Windows id=17]
[Wow-Modal-Windows id=18]
[Wow-Modal-Windows id=19]
[Wow-Modal-Windows id=47]
[Wow-Modal-Windows id=48]
[Wow-Modal-Windows id=49]
[Wow-Modal-Windows id=50]
[Wow-Modal-Windows id=51]
[Wow-Modal-Windows id=52]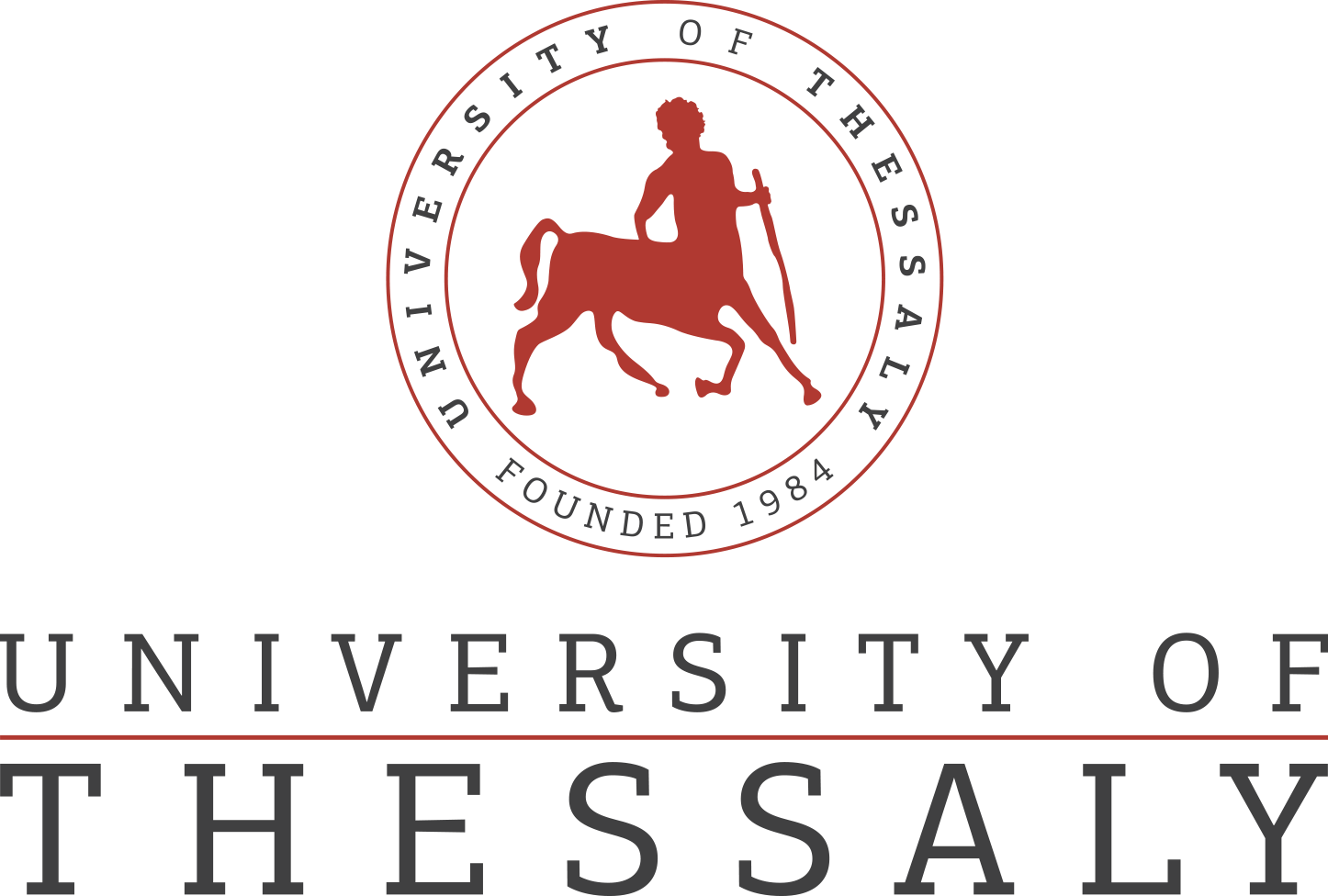 University of Thessaly, with 38 Departments and various Research Centers, is a University with its own identity and with a prominent position in our national educational system. It was established in 1984 as University of Thessaly (Presidential Decree 83/1984). Its administrative and academic center is in the City of Volos. The University of Thessaly is extended over the whole Region of Thessaly with academic Departments in Volos, Larissa, Trikala, Karditsa and Lamia. University of Thessaly provides undergraduate and postgraduate programs and extra-curricular modules in specific research and business fields, for approx. 40.000 students. The main mission of the University of Thessaly is the promotion of scientific knowledge through research and the contribution to the cultural and economic development of the local community and wider society. It is known for its excellent research performance and outstanding scientific achievements, in accordance with the international standards. As part of its future goals, University of Thessaly intends to strengthen its cooperation's abroad, increase its human resources, upgrade and utilize existing human resources, attract young scientists and encourage research through the creation of modern research structures, increase infrastructure. The members of the academic and research staff participate in European research networks and numerous innovative research projects in the EC.
[Wow-Modal-Windows id=20]
[Wow-Modal-Windows id=21]
[Wow-Modal-Windows id=22]
[Wow-Modal-Windows id=23]
[Wow-Modal-Windows id=24]
[Wow-Modal-Windows id=25]

University College Dublin has its origins in the mid-nineteenth century under the leadership of the renowned educationalist John Henry Cardinal Newman. Since its foundation in 1854, the University has flourished and made a unique and substantial contribution to the creation of modern Ireland, based on successful engagement with Irish society on every level and across every sphere of activity. UCD is one of Europe's leading research-intensive universities; an environment where undergraduate education, masters and PhD training, research, innovation and community engagement form a dynamic spectrum of activity. UCD is also Ireland's most globally engaged university with over 30,000 students drawn from over 120 countries, and includes 5,500 students based at locations outside of Ireland. As Ireland's largest university, with its great strength and diversity of disciplines, UCD embraces its role to contribute to the flourishing of Ireland; through the study and discussion of people, society, business, economy, culture, languages and the creative arts, as well as through research and innovation. The UCD team, based at the School of Civil, Structural and Environmental Engineering is engaged in looking at the role of universities in teaching critical thinking. The emphasis within the School is on producing civil engineers who are creative problem-solvers and critical thinkers. With this in mind, UCD team will play a very active role in contributing to CRITHINKEDU project.
[Wow-Modal-Windows id=26]
[Wow-Modal-Windows id=27]
[Wow-Modal-Windows id=28]

Situated in Belgium, in the heart of Western Europe, KU Leuven has been a centre of learning for nearly six centuries. Today, it is Belgium's largest university and, founded in 1425, one of the oldest and most renowned universities in Europe. As a leading European research university and co-founder of the League of European Research Universities (LERU), KU Leuven offers a wide variety of international master's programmes, all supported by high-quality, innovative, interdisciplinary research. Since its founding, KU Leuven has been based in the city that shares its name. Leuven is a pleasant, safe and bustling student town, where centuries-rich history meets cutting-edge science. The university also offers degree programmes at campuses in 11 Belgian cities, including Brussels, Ghent and Antwerp. Among its many accolades is to be reckoned among the top universities of Europe. The KU Leuven and more specifically the Center for Instructional Psychology and Technology has for several years done research on critical thinking. In various studies the relationship was explored between research integration into teaching and development of critical thinking. Differences on the impact of academic bachelor programs and professional bachelor programs have been shown. In this line of work also direct intervention studies have been done – the impact of immersion versus infusion approaches on critical thinking in physics has been investigated. This has also entailed the elaboraton of a domain-specific critical thinking test. The organization as a whole pays a lot of attention to critical thinking as evidenced in specific courses for junior and senior academics that are directly related to research integration and critical thinking.
[Wow-Modal-Windows id=29]
[Wow-Modal-Windows id=43]
[Wow-Modal-Windows id=44]
[Wow-Modal-Windows id=53]
[Wow-Modal-Windows id=54]

UC Leuven-Limburg is currently Flanders' largest university college. It offers 30 bachelor degree programmes (EQF 6) with a practice-oriented approach as well as advanced bachelor's programmes, postgraduate certificates and other continuing studies. The institution combines 11 campuses in the Provinces of Limburg and Flemish-Brabant. As a knowledge network, the university college also takes part in research and provides services. UC Leuven-Limburg wants to excel by the quality and flexibility of its education programme. One of UC Leuven-Limburg's main assets is the profession-oriented approach. Students acquire knowledge, skills and work ethics that are utterly important in their professional career later on. Therefore, work placement forms and integral and major part of the learning activities from the very start of the programmes. The integration of research into education forms another strategic option of the institution. Not only does UC Leuven educate its students, it teaches values in order to develop overall social skills. Thus, it helps to shape global citizens who are self-conscious, democratic and committed. Critical thinking is one of the research lines of the UC Leuven team, in close cooperation with the KU Leuven. A first aspect of their work is the development of instruments to measure critical thinking and critical thinking development. They developed and validated a Dutch version of the Halpern Critical Thinking Appraisal and also a domain-specific test on critical thinking in physics. Their research interests also focus on the effectiveness of critical thinking instruction and the impact of the overall curriculum on critical thinking development, as well as the impact of different approaches to integrate research into teaching on critical thinking.
[Wow-Modal-Windows id=33]

Modern Didactics Centre (MDC) is a public non-governmental, non-profit organization for non-formal adult education and in-service training. MDC was established in 1999 by initiative of Vilnius Pedagogical University and Open Society Fund-Lithuania as inter-university centre. Organization develops and implements innovative projects and programs, organizes workshops, study visits, provides a consultancy and expertise service, carries on research, publishes and disseminates its products. MDC works with schools, adult education centers, universities, youth organizations, and other NGO's in all over the country and abroad. Specific areas of expertise – critical and creative thinking, anti-corruption education, modern didactics, multiply literacy, adult education. MDC has a wide network of trainers, consultants and experts, among them – 35 certified critical thinking teachers, 15 certified critical thinking trainers, 5 certified certifiers. MDC is the national coordinator of the international program "Reading and Writing for Critical Thinking" (RWCT). It has developed various programs and materials devoted for professional development of teachers, librarians, adult educators, non-formal education specialists, workers of youth organizations, among others.
[Wow-Modal-Windows id=34]
[Wow-Modal-Windows id=35]
[Wow-Modal-Windows id=36]
[Wow-Modal-Windows id=37]
[Wow-Modal-Windows id=38]

The University of Economics, Prague (VŠE) is the biggest public university of economics in the Czech Republic and has six faculties offering applicants a broad spectrum of study fields and branches in bachelor's, master's and doctoral degree study programs. The mission of VŠE is to provide Czech and foreign students with higher education, of a superior quality, in a wide range of managerial, economic and other degree programs at Bachelor's, Master's and Doctoral degree levels. The VŠE's high standard of professionalism as an institute of higher education is internationally recognized. Furthermore, the VŠE has partnership arrangements with many governmental bodies, as well as with non-governmental organisations (NGO's). VŠE is a socially responsible institution which encourages its students to engage in ethical behavior. This includes their taking social and environmental responsibility with regard to the challenges of a globalizing world, as well as to the related multicultural aspects of socio-economic life. The VŠE is strongly feeling the need to implement critical thinking into its educational process more deeply. Its Academic Center focuses on strategic support of quality in education through personal development in the field of pedagogical and socio-psychological skills of faculty. The Center is managed by the VŠE team involved with CRITHINKEDU project, and regularly organizes long-term courses to develop these skills with focus on adult education, psychology, sociology and project management.
[Wow-Modal-Windows id=39]
[Wow-Modal-Windows id=40]

The Bucharest University of Economic Studies (ASE Bucuresti) is a research intensive university that organizes study programs and scientific research in the fields of Economic Sciences, Administrative Sciences, Sociology and Humanities. ASE is considered the most important economic higher education institution from Romania and one of the most renown economic universities in South‐Eastern Europe. Students are offered the opportunity to pursue a full academic path by attending Bachelor's, Master's, Doctoral and Postdoctoral study programs. In addition, ASE organizes continuing training programs, teacher training programs, postgraduate programs, as well as MBA and EMBA study programs. In its over 100 years of existence, the Bucharest University of Economic Studies has gained national and international prestige. Numerous academics and graduates have been recognized as outstanding personalities, as they have become academics and researchers in prestigious world universities, members of the Romanian Academy of Sciences and of other national and international scientific fora, or of private or public organizations, parliamentary, government or diplomatic institutions. Through its Department for Teacher Training, the ASE Bucuresti team involved with CRITHINKEDU project is deeply interested in developing and promoting critical thinking as compulsory class for every student enrolled in this institution, embedding it into every class activity.
[Wow-Modal-Windows id=41]
[Wow-Modal-Windows id=42]